We are community space; a place to gather in Hamden.
Public performances, family gatherings, coworking for individuals and organizations — the WCC is where it happens.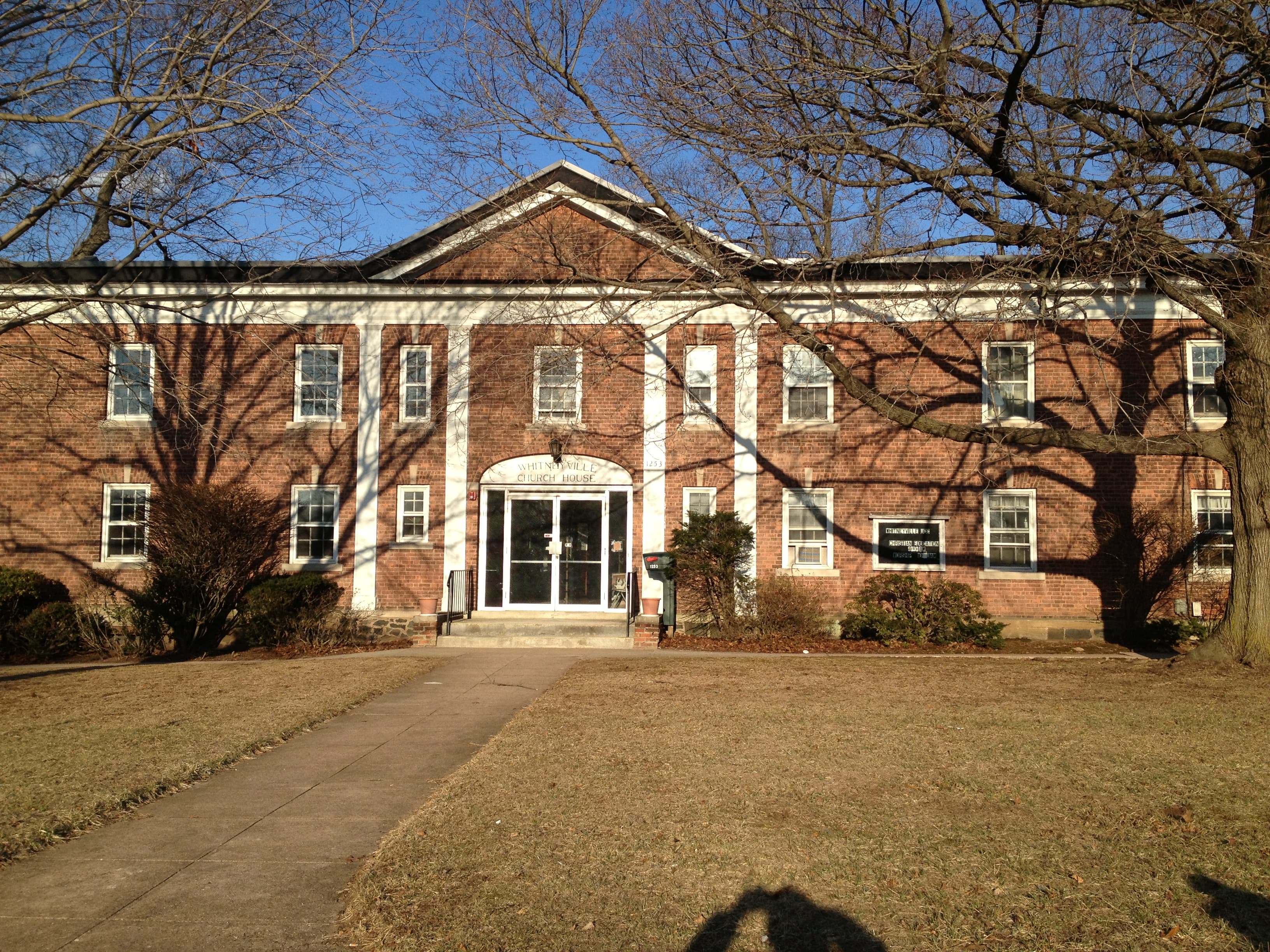 Shortcut to Request Space Form
All requests for pricing, package details, tours, and availability must come to us via our Request Space Form, which can be found at request.whitneyvilleculturalcommons.org, or by clicking Read More below.
A Sliver of Light: Original Music, Improvisations and Words in Celebration of The Winter Solstice
Original Music, Improvisations and Words in Celebration of The Winter Solstice
For performers, event planners, and organizations
Book a venue for an event of any size.
For individuals and small teams
Work in common areas or reserve a private space.
For educators and practitioners
Host classes, workshops, and worship services.
Book at the WCC
We're enabling new possibilities in an historic building.
Affordable spaces with equipment included

Connect across greater New Haven's diverse community

Historic and natural setting

Help preserve a place of communal value
Our Mission
We preserve and enhance places of communal and historic value by providing public spaces, tools, and knowledge as shared resources to support thriving community- socially, culturally, and economically.
Our Vision
We envision a future where every community has valuable resources preserved for perpetual public use, with just and equitable access to enhance the quality of life for all.
Our Values
Preserve Historic Places: Steward historic properties in our trust with a commitment to preserving buildings and natural environments as part of the cultural landscape of the site.
Develop Social Capital: Nurture communal relationships as host to diverse civic forums, public and private social events, and spiritual and cultural traditions.
Champion Artistic Creation: Cultivate, celebrate, and showcase artistic endeavors of all kinds.
Stimulate Economic Opportunity: Develop local organizations, individuals, and start-ups through co-working opportunities and the provision of shared information, materials, and services.
About Us
Whitneyville Cultural Commons is a 501(c)3 nonprofit organization, initially started in 2015 to create its prototype and flagship community resources center located at the historic Whitneyville United Church of Christ property at 1247-1253 Whitney Avenue in Hamden, Connecticut.
Since then, we've been able to grow the program services of that community resources center to successfully self-sustain the property and the operations of the Whitneyville Cultural Commons. We're proud to be able to present it as a model of sustainable social infrastructure, and have started providing consulting services to help share what we've learned about enhancing and adapting traditional assembly spaces to 21st century community needs.
Get Involved
Let's organize and build the community together. Tell us how to reach you when we have news to share.